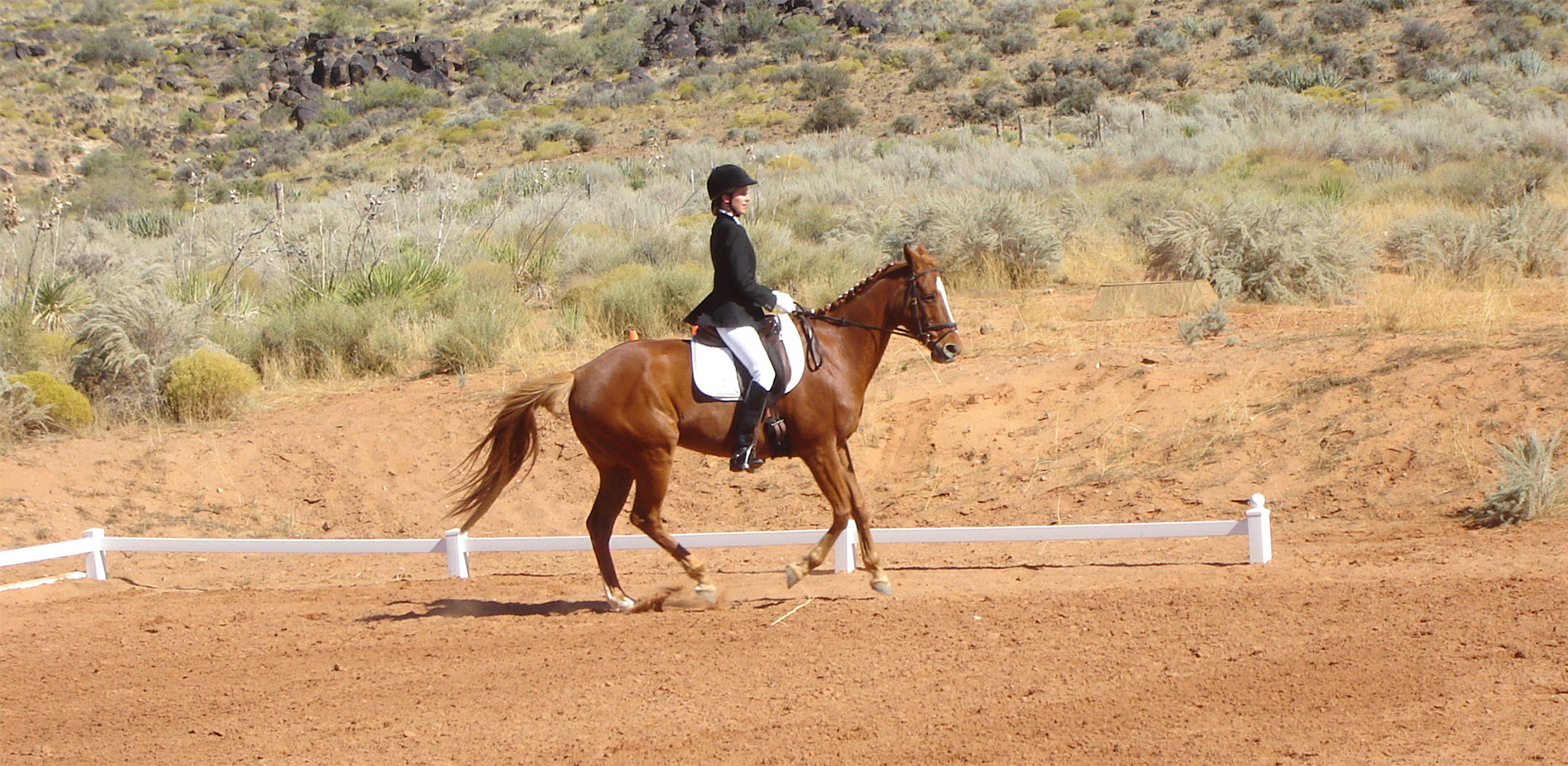 The Ranchette Veley Equestrian Center
Gail B. Veley is a certified, professional equitation, dressage and jumping instructor with 39 years of experience. Her barn, The Ranchette Veley Equestrian Center, is a happy and joyous place to take horseback riding lessons. It is located 25 in Veyo, Utah, 25 minutes from St. George, Utah.
Whether you are young or older and looking to increase your confidence with horses on a very basic level, brush up your skills to ride your horse on a Snow Canyon trail ride or learn the art of jumping or upper-level dressage, Gail can help you. She is passionate, kind and understanding and takes the utmost supreme care of her horses – her lesson partners. Call Gail today at 435-231-0127 to get started on your life changing adventure and discover the grounded-ness and peace that horses can give you! Full-care horse boarding is also available as well as Horse Hotel services where a horse may stay for one or two nights. Please call to ask about rates. Thank you!
Owners with horses well under saddle are encouraged to enhance their horse's education and confidence at The Ranchette Veley Equestrian Center. We offer patient, meticulous training in dressage based principles. Virtually any horse who wants a partner is welcome! E-mail Gail Today!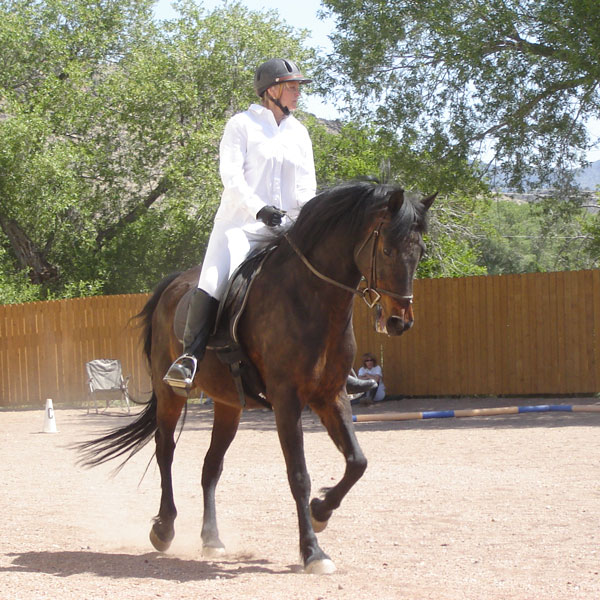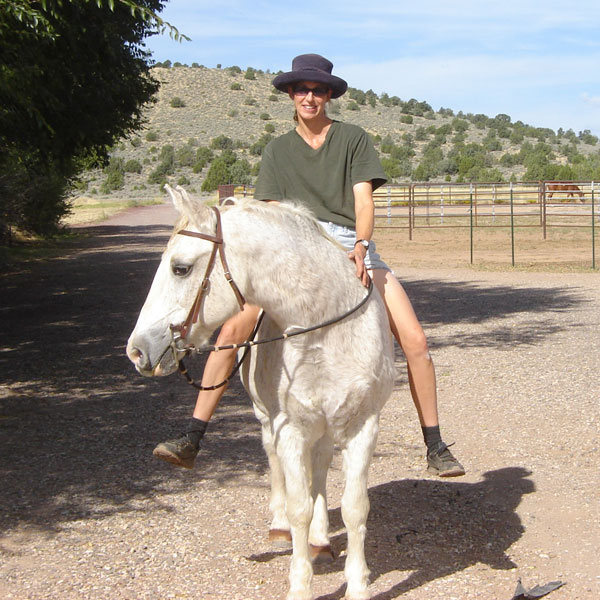 We offer full care board in the truest sense of the word and care for your horse as if it were our own. Full care includes: Daily turnout and stall cleaning, fresh water, pine stall shavings and high quality hay and grain. Please inquire about current boarding rates. We have both an indoor and outdoor arena and immediate access to BLM trails for scenic riding.
"I've been riding with Gail for years and I've learned so much! I love all her horses and I always have a favorite!"